Our Wedding Photos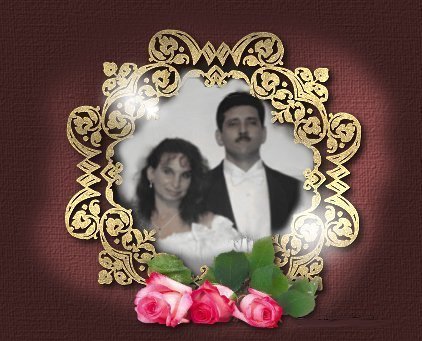 Graphic intensive! Please give images time to load.
My wedding gown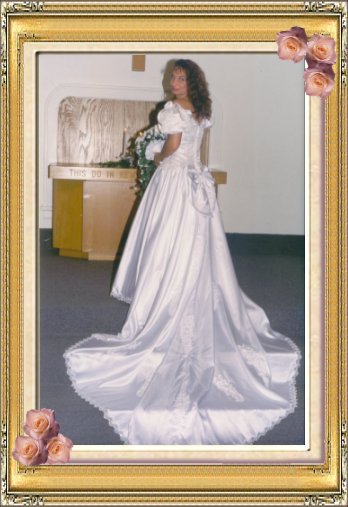 The Dressing room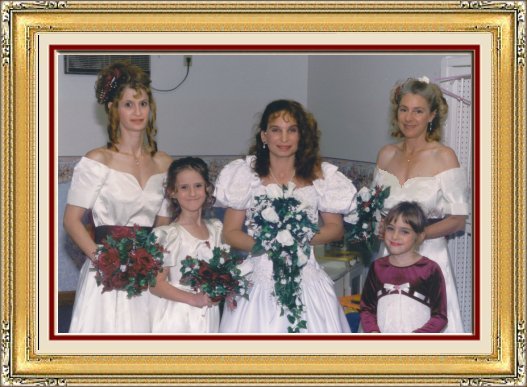 Lisa, Blair,Me,Robin and Liz
OK, hurry up and take the picture so we can finish getting ready

Lighting of the candles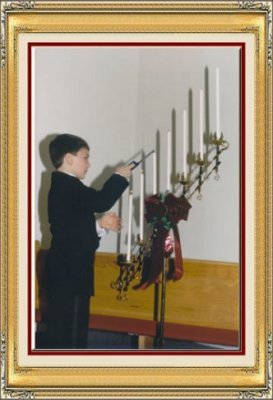 ------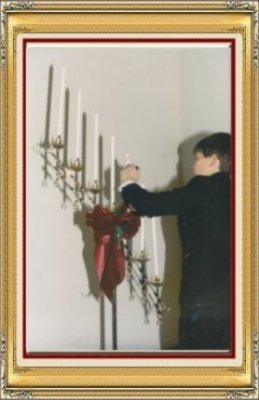 Justin and Chris
Onnnne, twooooo, threeeee...whoops, not the sleeve!

Bride with Flower girl and Ringbearer
Liz, me and Austin
If I lose this ring I am in sooo much trouble!

The Vows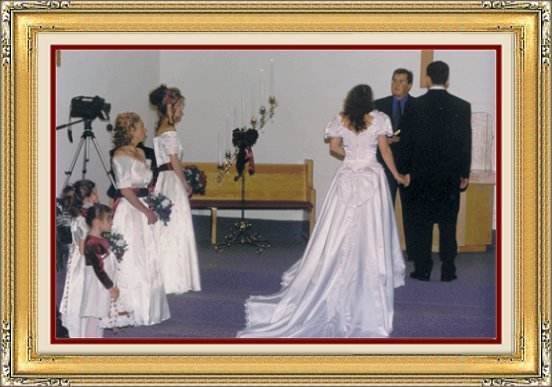 This is it :)

First Kiss of Wedded Bliss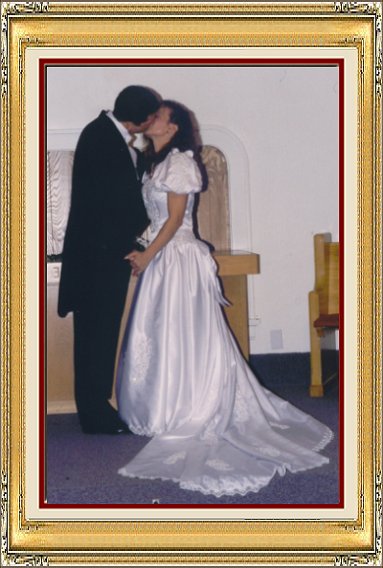 Presenting Mr. and Mrs. McKim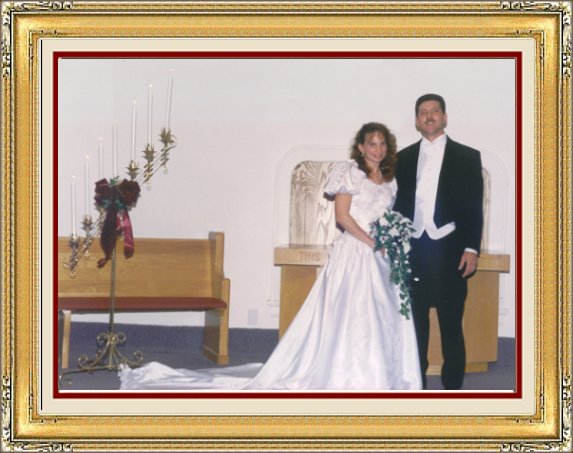 Woo hoo!

The Ringbearer and the Flower Girl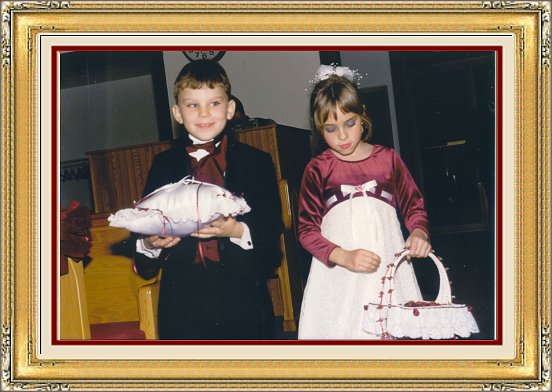 Hmmm...She is cute! I wonder what she would say if I asked her to marry me..



Always is a part of us
This photo of the past
Touches hearts forever
The sentiments will last

Each special dream repeated
New generations born
So much consolation
In feeling love so strong

Gathered on this special day
Looking quite their best
Women of such substance
Forever will be blest



Look upon their faces
Perhaps you'll see your eyes
For every generation
The love you can't disguise

Years ago this photo
Now goes on through the years
The source of inspiration
Or maybe even tears

Whatever joy it carries
Or sadness you will know
Today a special smile you own
This love will always show.



~ Francine Pucillo ~
Šused with permission
If you would enjoy using this poem on THIS BACKGROUND set (it was written for it) just e-mail Ms. Pucillo by clicking on her name and ask her permission.
Read more of her poetry here.