We currently have a litter out of :
Summer "Willowynd's Summer Fantasy" by Harrison "Willowynd's Impressive Fantasy".
Only a few pups are available at this time. See the puppy photo page for details and pictures of these gorgeous babies.
Click the Pedigree button at top of page to see the pedigree on this litter.
Summer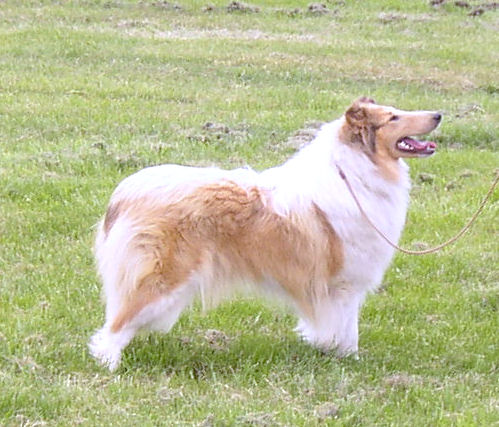 Harrison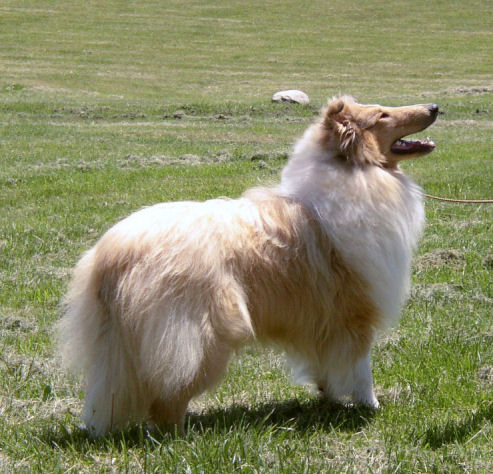 We have a litter planned in April out of Crystal "Willowynd's Crystal Slipper" by Ruler "Chavanda Night Star Zeus" (major pointed)- sire of "Ch Night Stars Sky Walker". We will be expecting blue merles, tri colors and blue and/or tri color whites in rough and smooth with many expected to be normal eyed:
Crystal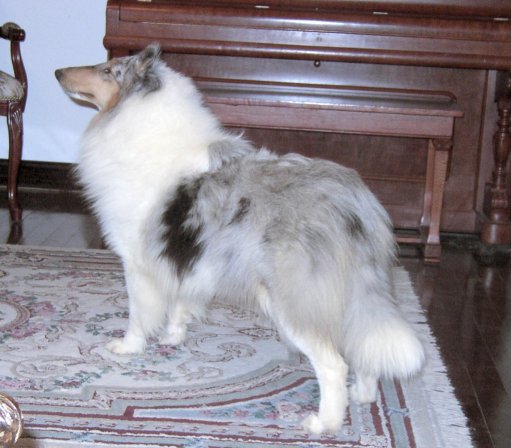 by

Ruler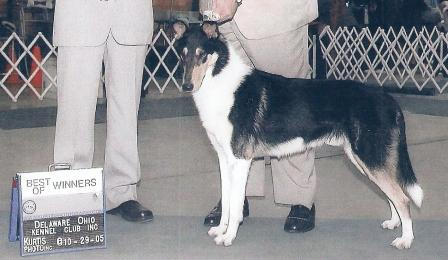 Pedigree can be seen by clicking here.
We are currently accepting a limited number of deposits on pups from the current litter. If you are interested in reserving a pup from this litter, please fill out a questionnaire and return it to willowyndcollies@hotmail.com.
Peyton is the puppy from a previous litter whom we co-own with Revwood collies. Here he is pictured at 1 yr old. Be watching for him in the ring in 2006.
Willowynd's Impressive Concept X Hollyoak's Diamond In the Ruff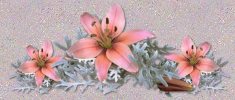 Copyright © 2001-2003 Willowynd Collies,
all rights reserved. Other existing
copyrights of material on this page also reserved.