CH Hollyoak's N' Briarwood Concept
X Touchstone's Cream Ice
"Diamond"
(blue merle)
Update!!! Diamond whelped a blue merle white-factored male by
Lucky "Willowynd's Impressive Concept". Watch for photos on the puppy page.
Diamond is one of our foundations that has made her contribution.
She has brought elegance and refinement into our line.

She is proof that normal eyed can still be a pretty eye.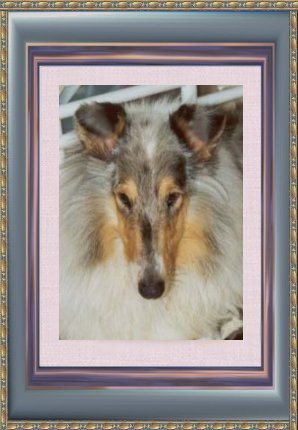 Peyton "Willowynd Legacy at Revwood" pictured at 1 yr old.
A Diamond son sired by Lucky, "Willowynd's Impressive Concept" .
Be looking for him in the ring with his co-owner in 2006.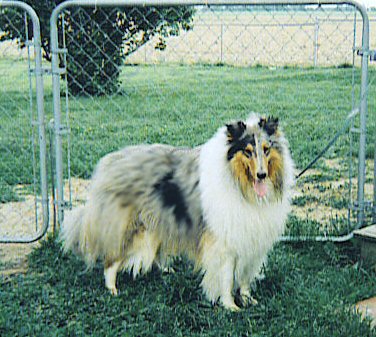 A Diamond son by CH Earthstar's Master of the Game - "Earthstar's Willowynd Zydeco" is pictured below winning a 3 pt Major.